I Don't Know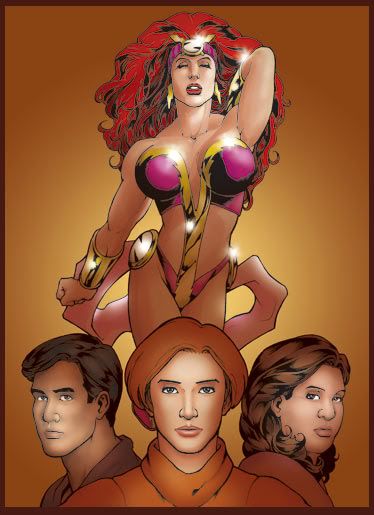 After much reflection and pulling at my nose hairs, I have to say that I'm shelving
Zsazsa Zaturnnah in Manila
for awhile. I don't know when it'll come out. I don't know in what form it'll come out. I don't know.
While I do know I can do it one step at a time and one day it'll all be done and ready for the world to see, something I've been doing since the start, I have to deal with that little artist's quirk that maybe I'll get tired of it if I take too long in doing it. So the uncertainty is there, but I'm honestly not sad about it. If it happens, then good -- I really hope I'll be able to see it through. But things have happened and there are circumstances I have to face.
Anyhoos, the above image is part of the supposed promotional poster. I hope you guys like it as much as I enjoyed making it.