Better late than never. I'd like to extend thanks to Nikky Nicandro and the management of Bed Bar in Malate for allowing me and my friend to sell tickets within their territorial waters. Bed has been helping us promote the Feb 26 evening and March 13 matinee shows of the Zaturnnah musical, and I was lucky enough to check out the place without paying a dime. It was an early weeknight, so there wasn't so much of a crowd.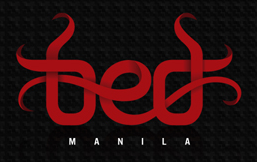 If you've the time, do check out Bed and their swanky new interiors. I hear Saturday nights can get really exciting, at least, depending on which side of the fence you're on.
Anyway, if you still wanna catch this Sunday matinee's performance of the Zaturnnah musical, do contact my work-a-diva-holic friend Jam. Her contact details are at the bottom of this webpage:
http://bit.ly/zaturnnah2011
.